6th World One Health Congress
Friday 30th October 2020, 9:00am to Tuesday 3rd November 2020, 5:00pm
Virtual Edition 2020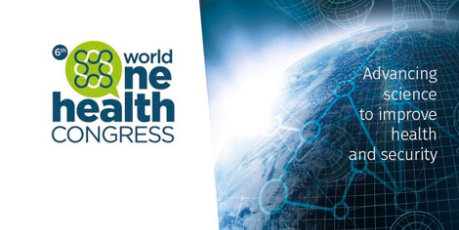 The 6th World One Health Congress will be hosted as a virtual congress.
This has potential to allow an even greater number of One Health scientists from around the world to join, aiming for to increase 'attendance' at the conference up to approximately 2,000 participants,
Scotlandís strong Higher Education sector continues to deliver world class research, which is helping to deliver solutions to global challenges within livestock industries and both veterinary and human medicine.
One Health is an international movement that aims to attain optimal health and well-being for people, domestic animals, wildlife and the environment, by bringing together various disciplines to make a difference to the lives of people and animals, society and the environment. One Health aims to enhance understanding of and preparedness for current and future outbreaks of infectious diseases in humans and animals, such as Ebola, including the ecological and environmental factors which drive these diseases.