Agriculture and Technology Summit
Thursday 28th November 2019, 9:00am to Friday 29th November 2019, 5:00pm
Utrecht, Netherlands
The Agriculture and Technology Summit is targeted at the Agriculture and Farming Industry with an audience that mainly consists of investors, farmers, buyers, technology manufacturers, machinery manufacturers, governmental bodies, and service providers.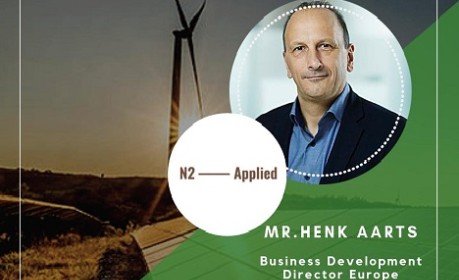 The Summit is a meeting point for agritech providers and food producers. Summit brings together over 30+ speakers, thought leaders, and experts who will share the latest trends and solutions.
AgriTech Summit covers key agriculture and farming industry topics including
AI integration in Agriculture Industry

Vertical Farming

Chemical Engineering

During the Summit key players from the agricultural sector will share their experiences including Henk Aarts, Business Development Director Europe, N2 Applied, with an office base at Roslin Innovation Centre.

The Summit & Exhibition creates atmosphere for innovation of thought and innovation of action. The focus is on the best ways to provide effective solutions and amazing customer experiences that build loyalty and transparency.
As well as a full Summit there are also seven agritech awards to be won by companies, organisations and Institutions which represent outstanding solutions, technology and achievement. If you believe your product or service is a game changer, please visit Agritech Awards 2019.