Avian Research Symposium 2023
Tuesday 7th March 2023, 12:30pm to Thursday 9th March 2023, 6:00pm
Online event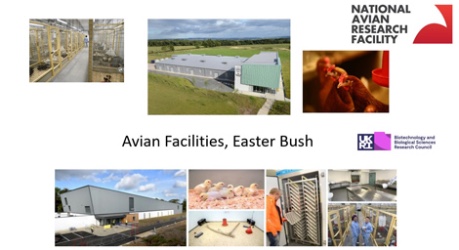 The symposium aims to raise awareness of exciting research investigating avian biology and using avian model systems.
The event intends to highlight novel technologies and approaches in avian research, promote interdisciplinary collaboration and encourage researchers unfamiliar with the opportunities provided by using the chick embryo model to join the meeting to learn more.
Students, researchers, and support staff who work with avian species are invited to present on a broad range of topics.
The programme will be a mix of short and long-style presentations and topics to include avian welfare and husbandry, developmental biology, genomics, through to infection and immunity.
The will be an online event, held on three consecutive afternoons, on March 7th, 8th, and 9th 2023. It is hoped that those who register will attend as much of the symposium as possible and join in discussions with the speakers.
"Meet the Speaker" networking events will also be available for those that register and attend the meeting.
This event is organised by early career researchers at the Roslin Institute, Royal (Dick) School of Veterinary Studies and the Roslin Institute's National Avian Research Facility on Easter Bush Campus.