COP26 UN Climate Change Conference
Monday 1st November 2021, 9:00am to Friday 12th November 2021, 6:00pm
Scottish Event Campus (SEC), Glasgow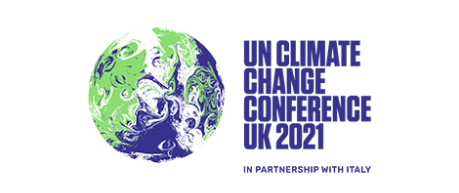 The COP26 summit will bring parties together to accelerate action towards the goals of the Paris Agreement and the UN Framework Convention on Climate Change.
The UK is committed to working with all countries and joining forces with civil society, companies and people on the frontline of climate change to inspire climate action ahead of COP26.
At the summit, delegates including heads of state, climate experts and negotiators will come together to agree coordinated action to tackle climate change.
As well as the negotiations, there will also be space for countries, international organisations and other delegates to showcase climate action, highlight diverse climate change issues and share knowledge.

HOW CAN I GET INVOLVED?
COP26 are inviting businesses from every corner of the UK to join in the #RacetoZero.
Race To Zero is a global initiative, backed by science-based targets, to commit businesses, cities, regions, investors and universities to achieve net zero emissions by 2050 at the very latest.
WHO CAN ATTEND COP26?
There are three categories of attendees permitted to attend COP26.
These are representatives of Parties to the Convention and Observer States, members of the press and media, and representatives of observer organisations.
COP26 are keen to work with academia, business, the arts, cultural institutions, NGOs and youth groups to identify opportunities within the programme of events in Glasgow for you to get involved and have your voice heard at COP26.

If you are keen to exhibit, perform, form part of a panel discussion, host a bespoke event such as a talk or a report launch, or provide some other sort of cultural service, we would love to hear from you.
Please send COP26Info@cabinetoffice.gov.uk a brief email outlining your proposal and we will be in touch to discuss potential opportunities.