EIT Food North-West Community Event
Tuesday 23rd May 2023, 9:30am to Wednesday 24th May 2023, 3:30pm
Fazeley Studios, 191 Fazeley Street, Deritend, Birmingham, B5 5SE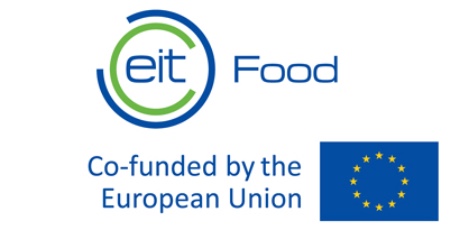 The main theme for the event will be "the pathway to net zero".
This event is an opportunity for the regional community to connect in-person. There will be opportunities for networking and consortia-building on both days of the event.
The event is open to all EIT Food North-West partners, startups and alumni, and it is also open for external participants and organisations to attend.

Day 1 will explore the challenges around achieving net zero across primary production and food manufacturing. This will include a spotlight on animal health, regenerative agriculture, aquaculture and food manufacturing from expert speakers in each field.

Day 2 will look at the solutions that already exist to help to achieve net zero ambitions, where we will hear from small businesses and other regional initiatives. We will discuss what solutions are still needed and how the overall theme of a pathway to net zero aligns with EIT Food's missions, as well as our regional remit.
A full agenda and key speakers will be announced in due course.