Workshop: Large Animal Models and Imaging in Biomedial Research
Tuesday 1st October 2019, 9:30am to 4:30pm
The Roslin Institute, Easter Bush Campus, Midlothian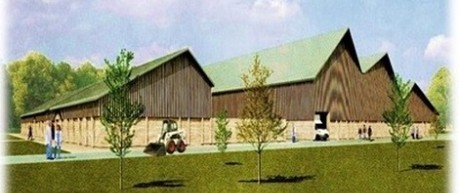 The Large Animal Research and Imaging Facility (LARIF), co-funded by the University of Edinburgh and Innovate UK through the Centre for Innovation Excellence in Livestock (CIEL), will open in early 2020 on the Easter Bush Campus.

The new facility offers exciting opportunities for research using medical imaging technologies (including CT, 3T MRI) in large animals, including pigs, sheep, cattle and horses, with potential applications in biomedical and clinical sciences.

To capitalise on the new facilities available through LARIF, this one-day workshop aims to bring together scientists and clinicians from different academic disciplines and departments, who are interested in using large animal models for biomedical research, with a particular focus on application of medical imaging technologies.
The objective is to foster new collaborations and partnerships resulting in innovative projects utilising the unique LARIF facilities.

Support for the workshop comes from the Wellcome Trustís Institutional Strategic Support Fund (ISSF3).
Please register by 25th September.