Roslin Innovation Centre opened for business in August 2017. A new multi-occupancy business gateway, at the centre of the University of Edinburgh's Easter Bush Campus, developed to help accelerate the commercialisation of research within and around Europe's largest concentration of animal health researchers and scientists based at The Roslin Institute and Royal (Dick) School of Veterinary Studies.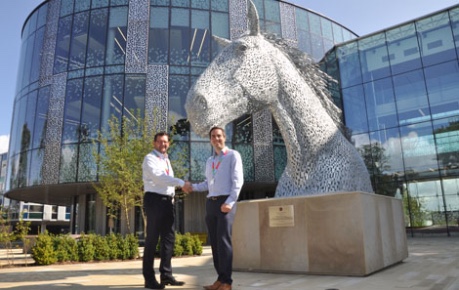 Argenta is the world's only combined contract research organisation (CRO) and contract manufacturing organisation (CMO) specialising in animal health. The company was founded in 2006 and develops and exports products and services to over 40 countries, including the United States, Canada, Europe and Japan.
To meet the needs of an ever-expanding global client portfolio, the company has expanded its operations in Scotland with a manufacturing facility in Dundee and a new office at Roslin Innovation Centre, providing access to world-leading animal health researchers and opportunities for further collaboration.
Argenta has the R&D capabilities and manufacturing scale to service a broad range of clients, from large animal health multinationals through to emerging biotech and life sciences companies, helping them find solutions and bring ideas to fruition.
View Tenant Profile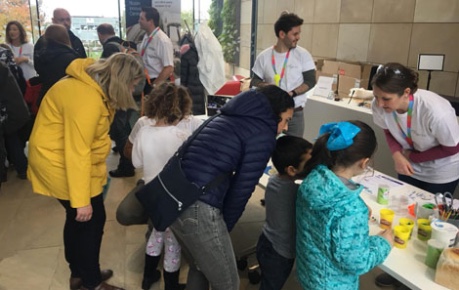 We thoroughly enjoyed being involved in our first Easter Bush Campus Open Day, part of Midlothian Science festival, with a record number of over 770 visitors on Campus.
We were joined in the atrium with some of our tenants including Ingenza Ltd, Roslin Technologies, Edinburgh Genomics, Greengage Lighting and Agri-Tech and Midlothian Science Zone.
This was a great opportunity to showcase work and for visitors to meet the scientists and have hands on fun at The University of Edinburgh The Roslin Institute, The Royal (Dick) School of Veterinary Studies and Easter Bush Science Outreach Centre.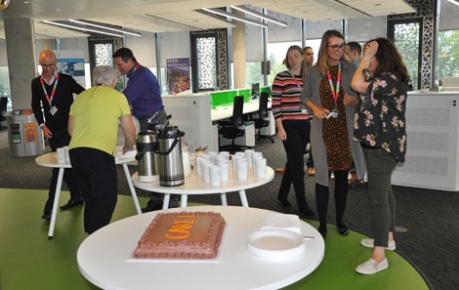 Roslin Innovation Centre opened for business at the end of last summer and welcomed the first tenants in September 2017.
Since then additional tenants have joined at a rate of at least one each month. Now with 14 companies, from early stage start-ups to established companies, occupying 60% of leased space, there's a real buzz about the place.
The building's innovative and flexible space, combined with the ecosystem, culture and supportive environment has encouraged, an inspiring and friendly atmosphere.
This first anniversary milestone was marked with a celebratory slice of cake served up to tenants in the 'oval office' on the second floor.
Recent nominations and success in the awards stakes for individuals and
tenant companies
include:
Thomas Farrugia of
Beta Bugs Ltd
has reached the final of Falling Walls Venture 2018, a showcase of promising research based start-ups worldwide, nominated by universities and research institutions.
Kate Cameron of
Cytochroma Ltd
was a finalist in Converge Challenge 2018, Scotland's largest entrepreneurial training programme and competition.
Alison Arnold, Head of Fermentation Development at
Ingenza Ltd
, won the Scottish Women's Award 2018 for Services to Science and Technology.
Synpromics Ltd
, leader in gene control, shortlisted in The Sunday Times Tech Track Ones to Watch, a league table ranking Britain's 100 private tech companies with fastest growing sales in last 3 years.
"Roslin Innovation Centre provides unique opportunities for existing and new industry partners to locate in, and engage with, Campus scientists from concept to outcome."
John Mackenzie, CEO, Roslin Innovation Centre