Consortium to advance new all-in-one coronavirus vaccine
Tuesday 5th July 2022, 5:00pm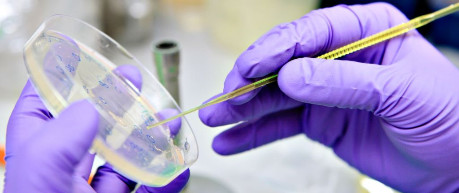 The Coalition for Epidemic Preparedness Innovations (CEPI) has partnered with a consortium of research and technological institutions to develop a novel vaccine to provide protection against COVID-19 caused by current and future SARS-CoV-2 variants, as well as to protect against other SARS-like Betacoronaviruses.
The project will be led in manufacturing efforts by UK-based deep tech innovation organisation CPI to advance the novel vaccine developed at Caltech and The University of Oxford, and manufactured using microbes engineered by industrial biotechnology leader, Ingenza Ltd.
CEPI will provide up to US $30 million to support the development of the vaccine through Phase I trials, including pre-clinical work, with the aim to establish first-in-human clinical proof of concept for the vaccine. The funding will also support the design of the vaccine and regulatory activities.

Recognising the risk of future coronavirus threats, CEPI has established itself as the global leader in funding all-in-one coronavirus vaccine research. This is the eleventh award to be made as part of CEPI's US $200 million programme supporting projects that could provide broad protection against SARS-CoV-2 variants and other Betacoronaviruses. CEPI also announced another broadly protective coronavirus vaccine partnership with Codiak Biosciences. The programme is a central part of CEPI's innovative US $3.5 billion pandemic preparedness plan that seeks to reduce, or even eliminate, the threat of future pandemics.
Many COVID-19 vaccine candidates work by presenting fragments of the SARS-CoV-2 spike protein (known as the receptor-binding domain, or RBD) to the body to generate an immune response. However, newly arising SARS-CoV-2 variants, such as various forms of Omicron, are increasingly able to evade the original vaccine's immune response. Changeable regions of their RBDs have been mutated in ways that allow them to escape from the original immune response.
By contrast, this new vaccine—which aims to create immunity to known and future strains simultaneously—is designed to focus the immune response on parts of RBD shared by all viruses in the SARS-like Betacoronavirus family, including future variants. It does this by presenting spike protein fragment RBDs from SARS-CoV-2 together with RBDs from seven other different types of coronaviruses on protein nanoparticles termed "mosaic-8" nanoparticles. These coronavirus RBDs are attached to a nanoparticle by protein tags, enabling the structure to display fragments from multiple viruses on a single nanoparticle. The nanoparticle contains a protein "glue" on its surface that attaches to engineered coronavirus fragments like 'velcro,' an innovative approach to permanently link proteins to each other.
Initial development and validation of the prototype mosaic-8 vaccine approach was supported by Wellcome Leap and Caltech's Merkin Institute for Translational Research.
Wellcome Leap provided the pivotal support needed to achieve the current results; and, importantly, to maintain the scientific momentum catalysed by Merkin's earlier funding. Acceleration of the preclinical study allowed it to be completed in time to secure funding from CEPI's broadly protective Betacoronavirus vaccine call for the Phase I clinical trials announced today. Taken together, these efforts have the potential to condense the path to full-scale production by three to four years.

CEPI is committed to the principle of equitable access to the vaccines it funds. Under the terms of the agreement, CPI and its consortium partners have committed to achieving equitable access to the outputs of this vaccine project, by way of pricing, volume commitments and potential deployment of the technology to low- and middle-income country manufacturers as needed, all of these in line with CEPI's Equitable Access Policy.
* Betacoronaviruses are types of coronavirus that cause Severe Acute Respiratory Syndrome (SARS) and Middle East Respiratory Syndrome (MERS), which have been responsible for major epidemics in Asia and the Middle East in recent years, and also SARS-CoV-2, the virus responsible for the ongoing COVID-19 pandemic.