Roslin Innovation Centre opened for business in August 2017. A new multi-occupancy business gateway, at the centre of the University of Edinburgh's Easter Bush Campus, developed to help accelerate the commercialisation of research within and around Europe's largest concentration of animal health researchers and scientists based at The Roslin Institute and Royal (Dick) School of Veterinary Studies.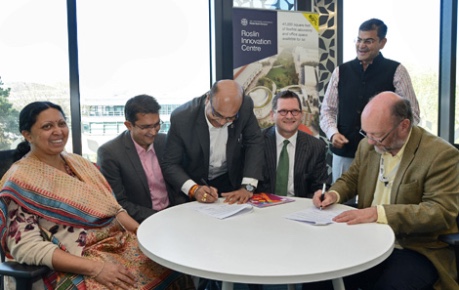 A background of engagement and collaboration between the University of Edinburgh and Department of Biotechnology (DBT), Government of India, has been advanced with the signing of a Letter of Intent between the Centre for Cellular and Molecular Platforms (C-CAMP) and Roslin Innovation Centre, to foster innovations in India and UK that will impact both science and society.
The delegation led by Dr. Renu Swarup, Secretary DBT and MD Biotechnology Industry Research Assistance Council (BIRAC) were welcomed to Roslin Innovation Centre by John Mackenzie, CEO, and Bruce Whitelaw, Chair.
All parties look forward to progressing discussions and actions around the development of joint research in livestock genomics.
Pictured: Dr Taslimarif Saiyed, PhD CCAMP CEO & Dir signed the LoI in presence of Dr. Renu Swarup, Secretary DBT and MD Biotechnology Industry Research Assistance Council (BIRAC
)
Selby Cary, Co-founder and CEO of
Casta Spes Technologies (CST)
, is looking forward to relocating with an expanding team to office space at Roslin Innovation Centre.
The company build autonomous robots for perimeter surveillance and has developed a robotic data capture platform, Mantis, which acts as an autonomous security guard. The modular and accessible vehicles are agile and stable on rough terrain, transmitting data using a dynamic surveillance platform.
Selby had the honourable position to open pitches at EIE 2019, Scotland's premier technology investor showcase, featuring data-driven tech companies seeking funding from seed to series A.
Pictured: CST Founders Michael McDonald (L) and Selby Cary (R)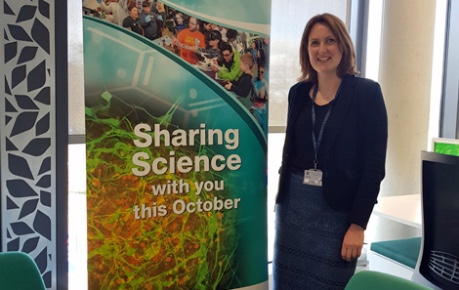 Roslin Innovation Centre will be hosting
Claire Jellema
, Midlothian Science Festival manager, as preparations get underway for the 2019 Festival.
Volunteers and community groups are encouraged to help with planning, development, management and behind the scenes. This is a great opportunity to engage with the local community and expand outreach activities in Midlothian.
A programme of fun, interesting and accessible science events and activities will take place 5th to 19th October across Midlothian to demonstrate that science is everywhere - and for everyone.
Get Involved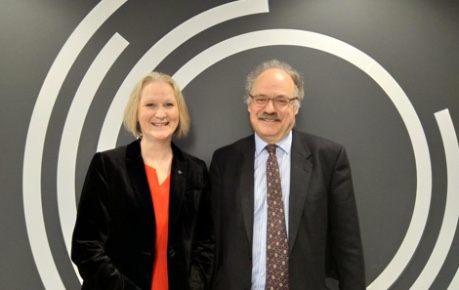 Scottish Funding Council (SFC) hosted top UK Research and Innovation (UKRI) officials for discussions around Scotland's research and innovation strengths.

UKRI's Chief Executive Professor Sir Mark Walport met with SFC Chief Executive Karen Watt and Director of Research and Innovation Dr Stuart Fancey to discuss Scotland's strengths and the active partnership between SFC and UKRI.

Following this, Sir Mark visited Roslin Innovation Centre to meet tenant company,
Synpromics Ltd
, and view some exciting work by the synthetic biology company, the leader in gene control.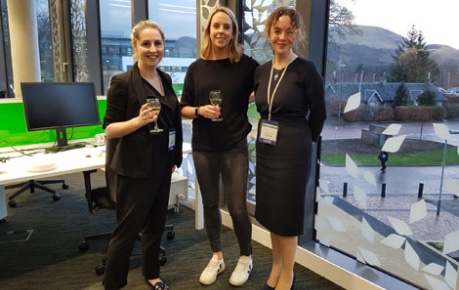 We hosted our first Guest Surgery, as part of a new programme of in-house business and informal events for our growing number of tenants.
Our invited guest was
Dr Julie Nixon
, an Associate with Morton FraserLLP. Julie is a former life scientist and her expertise includes intellectual property, private equity investments, commercial contracts and GDPR.
This drop-in session allowed tenants to raise any legal business questions and was followed by informal networking, providing an opportunity for tenants to be introduced to Julie who will return for another legal surgery in July.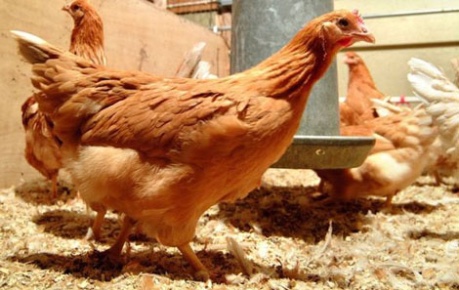 Research conducted at The Roslin Institute with
Roslin Technologies
, based at Roslin Innovation Centre, suggests that chickens that are genetically modified to produce human proteins in their eggs can offer a cost-effective method of producing certain types of drugs for research use and, potentially one day, in patients.
Protein-based drugs, which include antibody therapies such as Avastin and Herceptin, are widely used for treating cancer and other diseases.
Well done to Dr Lissa Herron, Roslin Technologies Business Unit Head, and Professor Helen Sang, Principle Investigator of The Roslin Institute.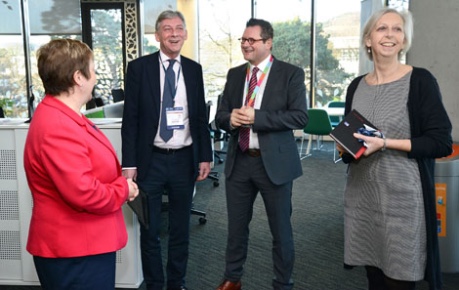 Richard Leonard (Member for Central Scotland) and Rhoda Grant (Member for Highlands and Islands) had the opportunity to tour Roslin Innovation Centre during a visit to The Roslin Institute to learn about the research, innovation and public engagement on Easter Bush Campus.
The tour also included a visit to the Easter Bush Science Outreach Centre - the laboratory that hosts workshops for school and community groups with Roslin scientists and vets assisting in experiments.
The visit was made in advance of a Scottish Parliament debate on "Recognising the Life Sciences Sector in Scotland" so the MSPs could learn about the work conducted on Campus and to gain further insights into the UK life sciences sector.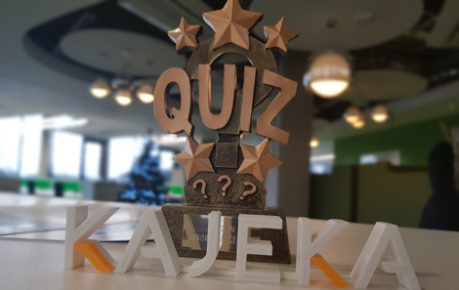 We hosted our first Christmas Quiz to get us all in the festive spirit. Marvel-lous Movies was the theme and our thanks go to all participating tenants and to quiz master John Gardner, of Censo Biotechnologies, for making this such a jolly occasion.
Big congratulations to Kajeka Ltd on winning the Christmas Quiz 2018 trophy and to Roslin Technologies, winners of Best Team Name with 'The Eggcellent Bio Chicks' - this cheered the team up after being awarded with the 'wooden spoon'!
We look forward to hosting more exciting events throughout 2019.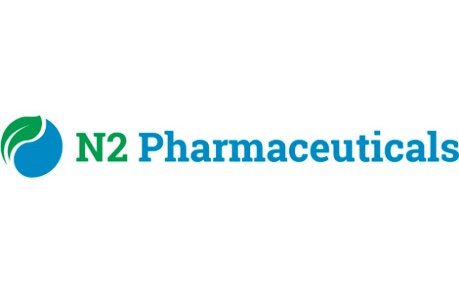 N2 Pharmaceuticals Ltd joined us this month. The company has developed N2-01, a unique injectable drug that has proven in clinical studies to dramatically increase the effectiveness of artificial insemination of dairy cattle by up to 50%.
Having already been approved for registration and use in Russia, N2-01 has been widely tested and proved successful by practising vets at three different farms. Over 1000 dairy cows, the majority of whom had two or more previous unsuccessful inseminations, were treated with the drug.
N2 Pharmaceuticals is currently working on the drug's registration with the European Medical Agency.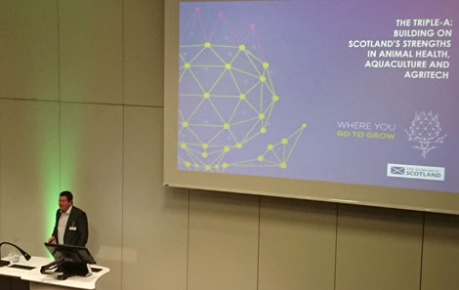 The life sciences community in Scotland gathered to discuss how Scotland can 'Move Forward Together to 2025 and beyond ' at the annual Scotsman Life Science conference.
Our CEO, John Mackenzie, provided insight into agricultural and animal health sciences during his presentation 'The Triple-A: Building on Scotland's strengths in animal health, aquaculture and agritech'. This was also an opportunity to showcase the Easter Bush Campus as a world leader in these fields.
Scotland's life sciences strategy has mapped out a pathway to create an £8 billion turnover industry by 2025 based on innovation, quality and collaboration.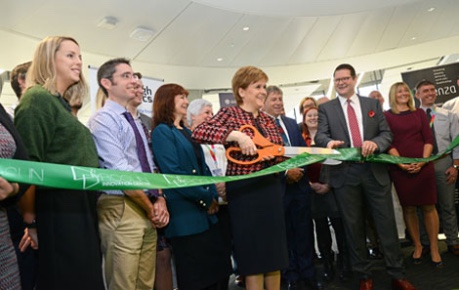 First Minister Nicola Sturgeon formally opened the Roslin Innovation Centre. The launch took place as the First Minister hosted a meeting of the Scottish Government's Cabinet at the University's Easter Bush Campus.
As part of the visit, the First Minister also met pupils from Musselburgh Grammar School as they took part in lab experiments in the Easter Bush Science Outreach Centre.
The event coincided with the announcement of £5 million investment into the national Interface programme, helping to match businesses to Scotland's world-leading academic expertise.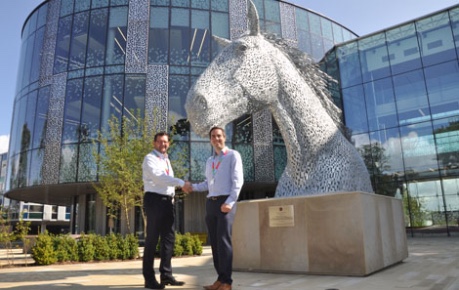 Argenta is the world's only combined contract research organisation (CRO) and contract manufacturing organisation (CMO) specialising in animal health. The company was founded in 2006 and develops and exports products and services to over 40 countries, including the United States, Canada, Europe and Japan.
To meet the needs of an ever-expanding global client portfolio, the company has expanded its operations in Scotland with a manufacturing facility in Dundee and a new office at Roslin Innovation Centre, providing access to world-leading animal health researchers and opportunities for further collaboration.
Argenta has the R&D capabilities and manufacturing scale to service a broad range of clients, from large animal health multinationals through to emerging biotech and life sciences companies, helping them find solutions and bring ideas to fruition.
View Tenant Profile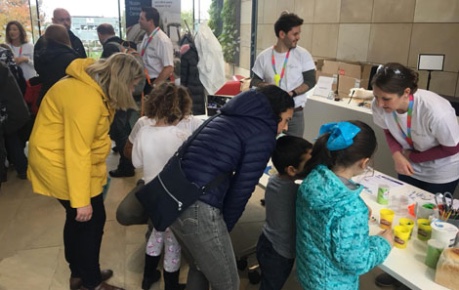 We thoroughly enjoyed being involved in our first Easter Bush Campus Open Day, part of Midlothian Science festival, with a record number of over 770 visitors on Campus.
We were joined in the atrium with some of our tenants including Ingenza Ltd, Roslin Technologies, Edinburgh Genomics, Greengage Lighting and Agri-Tech and Midlothian Science Zone.
This was a great opportunity to showcase work and for visitors to meet the scientists and have hands on fun at The University of Edinburgh The Roslin Institute, The Royal (Dick) School of Veterinary Studies and Easter Bush Science Outreach Centre.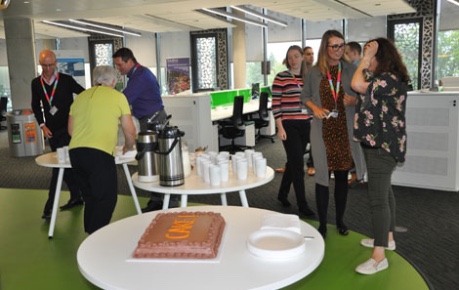 Roslin Innovation Centre opened for business at the end of last summer and welcomed the first tenants in September 2017.
Since then additional tenants have joined at a rate of at least one each month. Now with 14 companies, from early stage start-ups to established companies, occupying 60% of leased space, there's a real buzz about the place.
The building's innovative and flexible space, combined with the ecosystem, culture and supportive environment has encouraged, an inspiring and friendly atmosphere.
This first anniversary milestone was marked with a celebratory slice of cake served up to tenants in the 'oval office' on the second floor.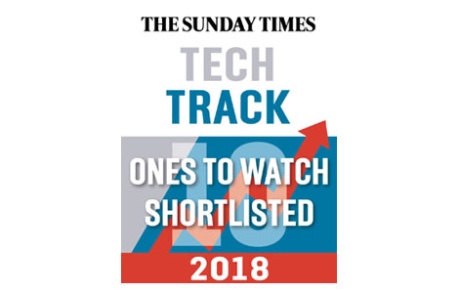 Recent nominations and success in the awards stakes for individuals and
tenant companies
include:
Thomas Farrugia of
Beta Bugs Ltd
has reached the final of Falling Walls Venture 2018, a showcase of promising research based start-ups worldwide, nominated by universities and research institutions.
Kate Cameron of
Cytochroma Ltd
was a finalist in Converge Challenge 2018, Scotland's largest entrepreneurial training programme and competition.
Alison Arnold, Head of Fermentation Development at
Ingenza Ltd
, won the Scottish Women's Award 2018 for Services to Science and Technology.
Synpromics Ltd
, leader in gene control, shortlisted in The Sunday Times Tech Track Ones to Watch, a league table ranking Britain's 100 private tech companies with fastest growing sales in last 3 years.
"Roslin Innovation Centre provides unique opportunities for existing and new industry partners to locate in, and engage with, Campus scientists from concept to outcome."
John Mackenzie, CEO, Roslin Innovation Centre