Converge launches new Net Zero award
Tuesday 16th February 2021, 4:30pm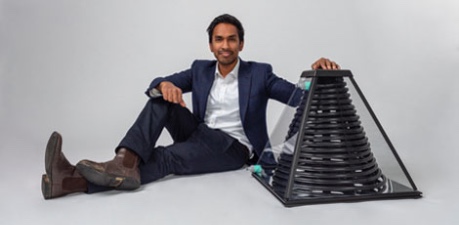 Last year alone, a quarter of all Converge programme participants were climate conscious entrepreneurs.
This new award, which includes a £10,000 cash prize, will shine a light on this important and growing opportunity in the year that Scotland prepares to welcome the world to COP26, the UN Climate Change Conference.
Climate change is the defining crisis of our time with Scotland's universities playing a key role in the race to accelerate Scotland's transition to a low carbon economy. Academic entrepreneurs, in particular, have the necessary skills, ambition and ethos to turn this global challenge into an opportunity to reinvent our future.
They include Faisal Ghani, winner of the 2019 Impact Challenge and creator of SolarisKit, a flat-packable, low-cost solar thermal collector that converts sunlight directly into hot water.
Faisal's innovation has huge commercial potential, particularly in the developing world, with the promise of lifting millions of people out of energy poverty while at the same time making a large dent in carbon emissions. By 2025, SolarisKit aims to have installed over 90,000 collectors, annually saving over 27 million kilograms of carbon emissions.