Ingenza awarded government funding to develop novel carbon capture technology
Thursday 30th June 2022, 3:00pm
Roslin Innovation Centre-based biotechnology leader, Ingenza Ltd, has announced that its recent partnership with Johnson Matthey has been selected to receive vital funding of £441,632.88 from the Department of Business, Energy and Industrial Strategy, as part of the £1 billion fund from the Net Zero Innovation Portfolio which aims to slash emissions and energy costs.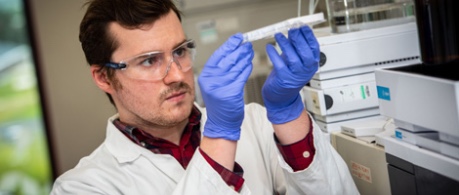 This project aims to develop a novel CO2 conversion technology, which will capture industrial CO2 emissions and convert them into formate, a versatile chemical that can be used across various industries, including pharmaceuticals and agriculture.
This venture will build on the success of the existing partnership between Ingenza Ltd and Johnson Matthey, bringing together the unique expertise of each team to make carbon capture technology a feasible and appealing solution for industry.