The wider economic impacts of aquaculture
Wednesday 23rd September 2020, 12:00pm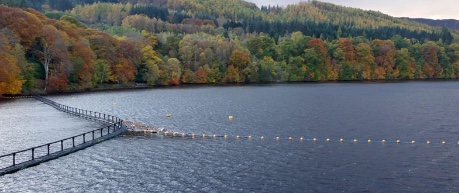 Aquaculture is one strand of the growing AAA sector (Animal Health, Agriculture, Aquaculture) in which Scotland is leading the way and of vital importance and a key industry for Scotland, indeed Scotland is already a major contributor in the animal science sector globally.

The Marine Scotland commissioned report – Estimation of the Wider Economic Impacts of the Aquaculture Sector in Scotland – estimates the economic impact of aquaculture is widely felt beyond the industry.
Aquaculture is an important provider of employment in rural Scotland and the wages are often higher than other industries, with salmon production salaries averaging £43,000. The report also found that Scottish salmon represents the UK's largest food export by value.
The study considered the wider value of the sector to the Scottish economy and the source of these impacts. Throughout 2018, aquaculture was estimated to contribute £94.1 million in taxes to the Scottish and UK Governments the aquaculture sector spent £1.4 billion on supplies and capital investments in 2018, with the majority (76%) of these goods and services purchased from within Scotland.
The majority of this impact came from salmon farming and the processing of aquaculture products. In 2018 the majority of the Gross Value Added (GVA) of aquaculture was from the salmon production subsector, followed by aquaculture processing. Combined, these accounted for 96% of the GVA impact of the aquaculture sector.
Staffing costs accounted for 12% of the turnover of the aquaculture sector - £185 million in 2018. Staffing costs have risen in recent years following an increase in the number of jobs supported by the sector and the higher workforce skills.