Cultivated chicken gets the green light in the USA
Thursday 17th November 2022, 5:00pm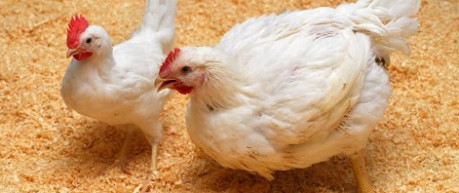 Upside Foods has successfully completed FDA's rigorous pre-market safety review for its cultivated chicken, demonstrating that it is as safe as conventional chicken.
This historic milestone will pave the way for US consumers who want chicken made more sustainably to access these products in restaurants and retail across the country - cultivated chicken presently has a 17% lower climate impact.
Upside Foods will now be able to move onto the standard process, comparable to what conventional chicken products follow, to ensure the safe production and handling of its chicken, including securing a United States Department of Agriculture grant of inspection.
Roslin Technologies, an Agri and Food Biotech company based at Roslin Innovation Centre, promptly acknowledged this major milestone in bringing cultivated meat closer to consumers - an endorsement that there are no concerns over food safety – and in the hope that this encourages European leaders to invest further in R&D to ensure the benefits of cultivated meats are here too.

This step by Upside Foods will spur further investment and innovation in the sector and make cultivated meat affordable for broader consumption. Cultivated meat is meat grown directly from animal cells without the need to raise animals. Cultivated meat also offers the promise to improve animal welfare, lower antibiotics use, and reduce the environmental footprint of meat production. The sector is rapidly growing with over 100 companies active today and with billions of dollars of investment coming in.
Roslin Technologies has developed pluripotent animal stem cells with the capacity to self-renew indefinitely and differentiate into desired end-tissues for meat. Roslin Tech is making these cells available to cultivated meat producers globally, and currently has customers in North America, Europe, Asia and the Middle East.
Read more about this exciting innovation at BBC News.