Livestock surrogates successfully made fertile
Tuesday 15th September 2020, 11:00am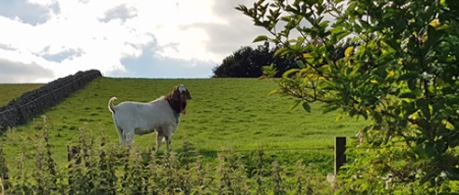 Male pigs, goats and mice can produce sperm containing only genetic material from donor species, a study has shown.
In the study, animals that were made sterile through gene-editing techniques became fertile again after receiving stem cells from donor animals that were genetically different from them.

The novel surrogacy approach could speed the spread of desirable characteristics in livestock and improve food production for a growing global population. It could also enable breeders in remote regions better access to genetic material of elite animals from other parts of the world, and allow more precision breeding in animals such as goats where using artificial insemination is difficult.
Furthermore, it could be used as a tool for biomedical research and preservation of endangered species.
A key aspect for the technique to work is that surrogates must lack their own sperm but are otherwise physiologically normal. The animal embryos in the study were therefore sterilised by using the gene-editing technique CRISPR to disable a gene that is essential for male fertility, called NANOS2.
After being born sterile, animals received stem cells from male donors into their testes – pigs received cells from wild boars, and mice and goats were given cells from different mice and goat species. The animals were then able to produce sperm holding only genetic material from the donors through the novel surrogacy technique.

Sperm produced by the animals was normal and healthy, and mice were able to mate naturally and produce offspring. The study also shows for the first time that it is possible to sterilise cattle by using genome editing on the NANOS2 gene.