New livestock data portal aims to drive better decisions and investments
Monday 25th May 2020, 4:00pm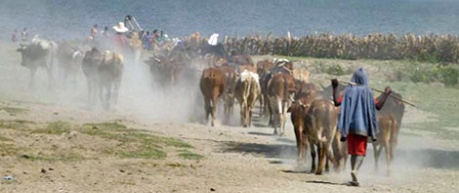 Livestockdata.org is managed by Supporting Evidence Based Interventions (SEBI) on behalf of the Livestock Data for Decisions (LD4D) community of practice.
According to SEBI, poor quality, scarce and disparate data are holding back development of the livestock sector in low and middle-income countries. This impacts the lives of millions of people who depend on livestock for a living.
Among the first products released is a map of livestock development projects in low-and middle-income countries. The interactive map of nearly 400 projects shows who is working where, and on what, and also indicates what data the projects are generating.
The map, which currently displays projects funded by the Bill and Melinda Gates Foundation, USAID and UK Aid, aims to support better coordination among livestock interventions. SEBI hope to expand the map to include other funders and link to materials such as project outputs and reports to give fuller insights into project activities.
The website represents several years of collaborative effort. Expert advisors from leading livestock research institutes are helping to ensure evidence is of the best possible quality and fit for purpose. Community feedback has helped ensure data is accurately presented and visualisations are well-designed.
Initial contributors to the site include the UN Food and Agriculture Organisation (FAO), the International Livestock Research Institute (ILRI), and Australia's Commonwealth Scientific and Industrial Research Organisation (CSIRO).