Scottish Enterprise grant helping Ingenza to deliver novel biologics production platform
Tuesday 20th October 2020, 3:00pm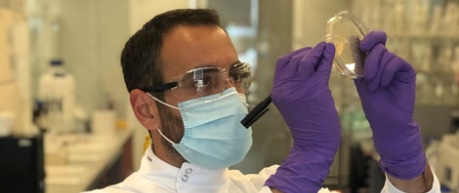 Supported by a Scottish Enterprise research and development (R&D) grant since 2018, this project has hit a number of key milestones in 2020, demonstrating the potential of Ingenza's synthetic biology platform for the efficient and cost-effective production of biotherapeutics.
Ingenza Ltd is an anchor tenant at Roslin Innovation Centre with over 25 years' experience in applied bioscience and the development and commercialisation of biobased products.
Ingenza's synthetic biology technologies are already well established across a range of commercial applications, and the company has committed over £4.3m in a programme to establish the SYNBIOPRO platform for adaptable and cost-effective manufacturing of biotherapeutics in a cGMP environment.

As part of this, Ingenza has been using the £1.4m grant from Scottish Enterprise to establish pilot projects for a number of high-value biologics over the past two years, including recombinant factor VIII for the treatment of haemophilia A, and synthetic epidermicin, a novel peptide antimicrobial.
In addition, Ingenza has been working closely with researchers at Oxford University and the UK CPI, Wilton, using its knowhow to cost-effectively produce the receptor-binding domain of the SARS-CoV-2 spike protein in large quantities, enabling and accelerating COVID-19 vaccine development.