Tradition meets technology in supporting genetic improvement
Tuesday 24th May 2022, 1:53pm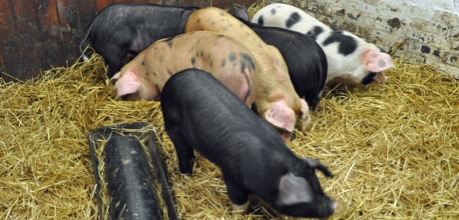 AbacusBio has developed a software platform called Dtreo which uses data to drive decision-making around genetic improvements for livestock and plants.
Dtreo was recently used in the PigBoost, in collaboration with the Roslin Institute, Vetline Services, and Makerere. Last year, Dtreo was spun out into a new company called VentureBio to allow its full potential to be realised by making it widely available for the first time.
Weatherbys began in Britain in 1770 and is primarily known as a horseracing institution, which touches almost every part of the thoroughbred industry both domestically and internationally. They published the first-ever Thoroughbred register over 200 years ago – their original 'mother' General Stud Book is the start point in terms of the recognition of the thoroughbred.
The Weatherbys' business has diversified dramatically in recent years, including into science, with the business operating one of the world's most sophisticated DNA testing laboratories in Ireland. In addition to thoroughbreds, it provides genomic services to livestock producers internationally, across sheep, cattle and dogs.
Weatherbys, which has worked with AbacusBio for some years, has now come on board as a partner and 35% shareholder of VentureBio, and will expand access to Dtreo across its global genetics customers.

Up until now, Dtreo has been a bespoke platform for individual clients, whether that's beef farmers in New Zealand or goat and pig farmers in Tanzania, Uganda and India. But now VentureBio has been enhanced to be a very customisable platform that is flexible, easily integrated, and delivers consistent in-depth genetic or genomic data to food and fibre producing customers, whether they farm animals, insects or crops.
For now, VentureBio's headquarters will continue to be in Dunedin, alongside AbacusBio.
In the UK, AbacusBio offices are in Roslin Innovation Centre on the University of Edinburgh Easter Bush Campus.