What is life sciences and how big is the industry in Scotland?
Friday 2nd November 2018, 11:00am
The life sciences industry in Scotland is a broad church, covering a very wide range of disciplines. It is a complex matter to categorise all the different businesses, which employ more than 25,000 people in Scotland (the oft-quoted 37,000 jobs includes those working in areas like Higher Education, innovation centres and enterprise agencies who focus on life sciences).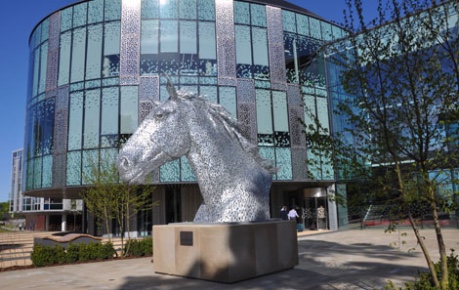 Of the business sub-sectors, pharmaceuticals and medtech take most of the limelight, perhaps understandably as they make up 72 per cent of employment and 70 per cent of turnover.
Three areas which have to shout a little louder for attention are the so-called Triple-A – Agritech, Animal Health and Aquaculture.
That "fantastic growth" in one of the Triple-A, animal health, is based around Easter Bush, close to Roslin in Midlothian.

The Roslin Innovation Centre opened opposite the world-renowned University of Edinburgh Dick Vet School in August 2017, bringing together clinical teaching, research and enterprise activities - targeting "companies undertaking strategic, commercial and collaborative research into the animal and veterinary sciences, agritech and One Health industries."
One Health aims to achieve optimal health and well-being for people, domestic animals, wildlife and the environment; the Edinburgh International Conference Centre will host the global One Health conference in 2020.

Aquaculture, described by Mackenzie as " a busy, growing space", has its own innovation centre, based in Stirling. The website of the Scottish Aquaculture Innovation Centre says the sector has a "current estimated value" of £1.8 billion per year. Hard, up-to-date statistics are rare for the Triple-A, although Scotland has more than 1,000 active researchers in bioscience and aquaculture, one more the largest cluster in Europe.
There is crossover between the Triple-As, especially in the work at Roslin and at another world-leading centre, the James Hutton Institute (JHI) in Invergowrie, Dundee (and Aberdeen) which specialises in crops, soils and land use and environmental research.