Ingenza Ltd is an innovative industrial biotechnology company, with expertise in the creation of high-value, innovative products and technologies for global industry.
Previously based at our neighbouring Roslin BioCentre for over 10 years, the company relocated to Roslin Innovation Centre in July 2018 to occupy 11,000 sq ft of customised office and lab space on the top floor - this doubled the company's footprint and prepared them for the next phase of growth.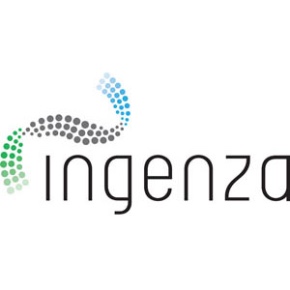 Ingenza Ltd, a spin-out from the University of Edinburgh founded in 2002, is led by a management team with over 25 years' experience in applied bioscience and the development and commercialisation of biobased products.
The company has integrated teams of scientists, bringing together expertise across various specialities including synthetic chemistry, informatics, molecular genetics, biochemistry and fermentation scale-up.
Ingenza is a world leader in industrial biotechnology and synthetic biology for the manufacture of industrial products including enhanced biofuels, sustainable manufacturing of chemicals and the production of protein therapeutics.
The company license their proprietary bioprocess technologies and innovative products to industrial clients and tailor bioprocess services.
"The development of our inABLE® technology, which helps to improve the speed and predictability of bioengineering processes, has opened up new commercial opportunities for us. The customised, state-of the art facilities offered by Roslin Innovation Centre provide an ideal location us to expand our customer base to incorporate bio-based chemicals, agrochemicals and biopharma sectors."
Dr Ian Fotheringham, Managing Director, Ingenza Ltd
The rapidly growing UK bioeconomy is one of the strongest in the world, and Ingenza is an important part of this emerging sector. The increasing impact of Ingenza's proprietary inABLE® technology – which improves speed and predictability in developing competitive bioprocesses – is generating new commercial opportunities for the company.
Moving to the world-class research facilities at the Roslin Innovation Centre will further underpin the company's position as a global leader in industrial biotechnology and synthetic biology, by enabling the company to better integrate with ongoing cutting-edge animal and veterinary sciences and research at the Roslin Institute and Royal (Dick) School of Veterinary Studies. It also opened up new job opportunities at Ingenza, with the company planning to expand its multidisciplinary team of biologists, chemists and fermentation scientists.
Being in close proximity to the Roslin Institute and Royal (Dick) School of Veterinary Studies allows opportunities for relationships and collaboration with academic researchers. For example, Ingenza has collaborated to mine data on the rumen microbiome and metagenome for enzymes of industrial value.
The company has also been actively involved in the development and manufacture of a cost-effective COVID-19 vaccine in collaboration with Oxford University and UK CPI, part of the UK Government's High Value Manufacturing Catapult. As part of its work, the company tested a potential vaccine on mice which proved effective. This work is also intended to provide a future basis for vaccine development.
In addition to the vital research and development the company undertakes, it also has a significant role in education and inspiring the next generation of biotechnological scientists and offers modern apprenticeships, part-time degree studies and sponsorship of PhDs for graduate employees.
Ingenza Ltd is proud to have been recognised in a variety of awards and for their achievements at a team and individual level. These include: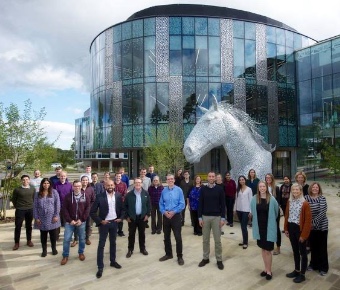 2021: Innovate UK Sustainable Innovation Fund grants

2020: founder and managing director Dr. Ian Fotheringham awarded an MBE for services to Industrial Biotechnology

2019: Dr. Ian Fotheringham, Managing Director - SCI Scotland Charles Tennant Memorial Lecture Award

2018: Dr Stephen McColm, Synthetic Biologist and Team Leader (Molecular Automation) - 1851 Royal Commission Fellowship
2018: Alison Arnold, Head of Fermentation and Microbiology - Scottish Women's Award for Scientific Achievement
2017: Innovator of the Year, Made in Scotland Awards

2014: Youth Employer of the Month -Skills Development Scotland
2013: Best Business High Growth and Innovation Award - The Business Partnership Ltd in association with Midlothian and East Lothian Chamber of Commerce
2011: Small Employer of the Year - Scottish Modern Apprenticeship Awards
2006: SMART:SCOTLAND award to develop new bioprocess
Sarah Scott, Head of Operations
Ingenza Ltd
Roslin Innovation Centre
Charnock Bradley Building
Easter Bush Campus
Roslin
Midlothian, EH25 9RG
T: +44 (0)131 651 9681
E: sarah.scott@ingenza.com